Did You Know Advertising and On-site Marketing Can Increase Booth Traffic by 104 Percent?*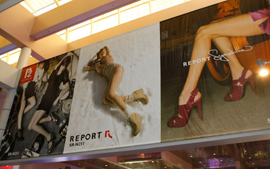 Build your brand and drive traffic to your booth with pre-show advertising and on-site marketing. Third-party research shows that increased exposure and visibility positions your name foremost in the minds of buyers.
ENKWSA offers many advertising and marketing opportunities at all price points. Including:
On-site marketing
Online advertising and e-newsletter sponsorships
Hospitality and visibility sponsorships
Billboards, banners and signage
Our high-profile website to funnel traffic to yours – Link Your Site to WSA  
Pre-show promotions so clients and prospects know you're at the show. It's a great way to get them to your booth Pre-Show Marketing.
Download the 2012 Sponsorship Opportunities
For more information about advertising and/or on-site marketing, contact our sales team at 818.379.9400 or [email protected].
*Source: Center for Exhibition Industry Research (CEIR)