Budget - The Official Car Agency for WSA

Toll Free: 800-922-2899
International: 702-736-1212
Fax: 702-736-8665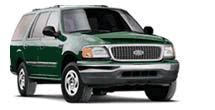 Make reservations Online for additional discounts!
Car Class
Daily
Weekly
Economy
Compact
Mid Size
Full Size 4 door
Premuim
Luxury
Mini Van
Sport Utility
$27
$29
$31
$35
$42
$54
$54
$59
$135
$145
$159
$189
$199
$299
$269
$299
Rates reflect August 2004 Show
Convention rates include unlimited free mileage. Rates are valid one week before and one week after the WSA Show. Ask for the WSA Rates when making reservations.
Budget is the official car rental agency for the WSA show. There are convenient vehicle pick-ups at McCarran International Airport or at any of Budget's locations on the Las Vegas Strip.