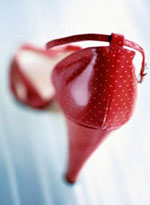 Membership is offered to sales representatives, executives and manufacturers in the shoe industry and related businesses. WSA is without question one of the strongest industry trade organizations offering support for its members — all for a nominal cost.
Benefits of Membership
The benefits of becoming a member of WSA are many and include:
Join WSA Now!
Download the WSA Membership Application (PDF)
2004 Membership is valid 11/01/03 through 10/31/04
WSA Membership is NON-TRANSFERRABLE, NON-REFUNDABLE and NOT PRO-RATED.