Welcome to The Collections at WSA!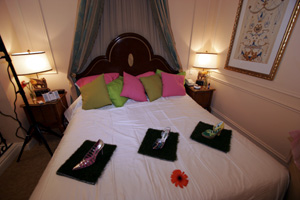 Consumers are buying them. Retailers are ordering them. Designers can't manufacture them fast enough. Luxury footwear and accessories have never been hotter! Which is why The Collections at WSA is where your luxury brands need to be on February, 10-13 2006.
The Collections at WSA is the largest luxury and designer fashion footwear and accessories event in the world. Don't miss this unparalleled chance to get your Fall/Winter 2007 products -- displayed in an upscale suite environment perfectly suited for your designer wares -- in front of the biggest buyers and chicest boutiques from around the globe!
The Collections at WSA is the perfect opportunity to:
Expand your market by targeting your brand to new buyers
Establish partnerships and networks to build your global business
Leave a lasting impression, develop relationships with buyers and top management
Maximize your prestige by exhibiting alongside the most renowned manufacturers and designers in the world!
Who Should exhibit at The Collections at WSA?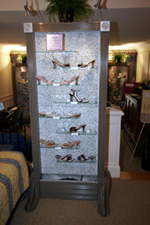 To accommodate demand, The Collections at WSA has added 100 suites to the show so new designers can now access this powerful buying audience. If you offer luxury product in these categories, feature your full collection and reach a global buyer audience all in one place at The Collections at WSA.
Mens
Womens
Accessories
Euro Trend / Athletic
Casual
Handbags
European Designer
American Designer
Salon
Click here for The Collections at WSA exhibitor contract